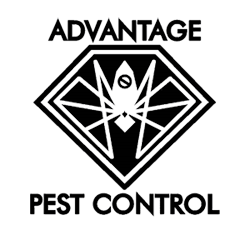 "Better Pest Management through Education & Science"
Pest Management For Multi Unit Buildings & Building Managers.
From duplexes to 100 unit buildings and large hotels, Advantage Pest Control specializes in managing pests problems in multi unit structures of any size.
Residential Pest Control
Advantage Pest Control will design an integrated pest management program to protect your home and family from pests and the diseases they potentially carry.
Commercial Pest Control
Commercial preventive pest control should be a top priority to all business. Our proven integrated pest management programs are an absolute necessity to your large corporation or small business.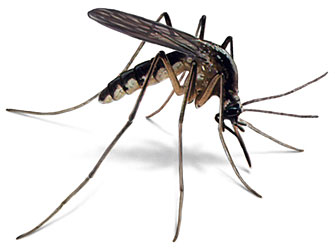 2019 Mosquito Alert!!
Tick season is here, and Mosquito season is fast approaching. We will keep you updated with any alerts from The World Health Organization.
Email Advantage Pest Control, Inc Today.
WHO WE ARE: Advantage Pest Control, INC. was established in 2006, and is owned and operated by the Croce family. We are dedicated to providing our community with honest, reliable pest control service. Whether you need one-time service or an annual plan, pest exclusion, or just a consultation, we put your specific requirements first and provide you with an Advantage over pests.
$25 off for New customers
10% senior discount
Child and pet safe solutions!
Free Estimates right on the phone
Competitive Pricing
Flexible scheduling
Maintenance programs available
One time treatments available
Home Inspections
Pest Control Consulting available (training)
Bundle pricing to save you money!
Go Green! Organic solutions available
OUR MISSION: Dedicated to customer service and education, Advantage Pest Control will work with you to develop an effective pest control solution targeted to your specific needs. We offer chemical, biological and cultural control methods to eliminate any pest problem you may have in your home or business. The health and safety of you, your family, your property and the environment are always our #l priority. We also offer full carpentry and home repair services. Advantage Pest Control has exterminating experience with all local insects and rodents including, but not limited to: All species of ants, cockroaches, spiders, earwigs, hornets, wasps, silverfish, ticks, mosquitoes, fleas, bedbugs, termites, bees, wasps, hornets, beetles, centipedes, millipedes, flies, lady bugs, stink bugs, mites, moths, moles, voles, rats and mice. Other services include animal friendly solutions and exclusion of nuisance wildlife and animals such as squirrels, flying squirrels, skunks, raccoons, woodchucks, birds, bats, snakes, opossum, woodpeckers and other problem animals or nuisance wildlife.
WE ARE HERE TO HELP! Advantage Pest Control is licensed to provide both residential and commercial pest control services in all of Massachusetts. Advantage Pest Control proudly serves the North Shore of Massachusetts, and surrounding areas including: Essex County, Middlesex County, Suffolk County, Acton, Amesbury, Andover, Billerica, Bedford, Beverly, Boston and Boston Metro areas, Boxford, Burlington, Byfield, Cape Ann, Chelsea, Concord, Danvers, Dracut, Essex, Georgetown, Gloucester, Groveland, Hamilton, Haverhill, Ipswich, Lawrence, Lexington, Lincoln, Lowell, Lynn, Lynnfield, Magnolia, Malden, Manchester-by-the-Sea, Marblehead, Merrimac, Methuen, Middleton, Nahant, Newbury, Newburyport, North Andover, North Reading, Peabody, Reading, Revere, Rockport, Rowley, Salem, Salisbury, Saugus, South Hamilton, Stoneham, Swampscott, Tewksbury, Topsfield, Wakefield, Wenham, West Newbury, Wilmington, Winchester, Winthrop, Woburn and surrounding areas.
Providing quality pest control services to the Tri-Town area and ALL surrounding towns.
Advantage Pest Control, INC.
239 Boston St #209
Topsfield, MA 01983
Phone: 978-561-9555
Hours: Mon-Fri: 8:00am-5:00pm – Sat: 8:00am-12:00pm – Sun: Closed
Providing quality pest control services to Cape Ann and ALL surrounding towns.
Advantage Pest Control, INC.
76 Central Street
Manchester by the Sea, MA 01944
Phone: 978-526-4567
Hours: Mon-Fri: 8:00am-5:00pm – Sat: 8:00am-12:00pm – Sun: Closed